Behind-The-Scenes of Nelly Futado's 'Bajo Otra Luz' Music Video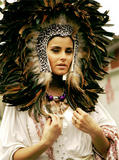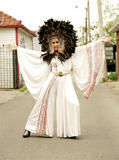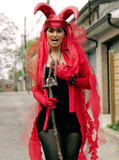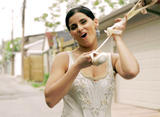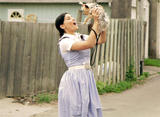 10 Pics: Click
Here
MTV Tr3s Exclusive: Nelly Furtado's 'Bajo Otra Luz' Video Premiere!
Team Blogamole is excited to announce that we've got a whole lotta Nelly on MTV Tr3s! Starting TODAY (June 24) at 5:30 PM ET, we officially kicked off "Qui & Ey w/Nelly Furtado"! This special 30-minute interview session is a treat for fans, leading up to the exclusive premiere of Nelly's video, "Bajo Otra Luz," on July 1!
Don't worry, "Qui & Ey w/Nelly Furtado" will air again on June 28 at 2:30 PM ET. We are also sharing a special 30-minute video block of Nelly's hits on Friday (June 25) at 1 PM ET and Monday (June 28) at 2 PM ET, along with the "Bajo Otra Luz" premiere on July 1! Are you as psyched as we are???
"Bajo Otra Luz" is the 3rd single from Nelly's Spanish-language record, Mi Plan. The track features guest vocalist La Mala Rodriguez, who also appears in the video.
According to the video shoot team, "Bajo Otra Luz" was filmed in an alleyway in a part of Toronto called "little Italy." They filmed 20 costumes and had only enough time for 1 take per costume.
Going to the costume house was an adventure! The employees were giving tips and ideas about each look. Nelly actually dressed up in all the costumes, even the ones where you can't see her face. They told her someone else could dress in the costumes, but she said she would know the truth.... Now that's a true artist!
Don't miss the exclusive MTV Tr3s premiere of "Bajo Otra Luz" on Monday (June 28) on MTV Tr3s!
Credits:
MTV Tr3s
thx to
ninhas